Like many folks, I've ogled over the beautiful fantasy dresses over at Firefly Path. While it would take some serious doing (and I'm not sure I have the skills) to make a dress like that, the capes seemed within the realm of possibility.
I had initially planned to do a gothy gray ombre cape, but when the Greater Bay Area Costumer's guild had an Alphonse Mucha picnic, I needed a floaty fantasy cape stat. And since I didn't want to spend a ton of time (having only 2 weeks) or money (since I didn't know if it would work) on this, I hit up one of my favorite fabric resources, Fabmo for something that would work for a prototpye. Fabmo is a nonprofit that collects donations of fabric and other crafting supplies, mostly from designers, in order to save them from the landfill. (Alas for my non-bay-area friends, the vast majority of their supplies have to be picked up locally).
The only sheer fabric they had was a polyester curtain, with a watered orange/blue/white effect. I could work with that! The benefit of a curtain also meant the edges were finished and I didn't need to deal with out hemming chiffon, which is a truly miserable experience.
So, materials if you want to make something like this for yourself:
Some kind of sheer fabric (I recommend chiffon or organza that looks the same on both sides, as this is visible from the wrong side. Anything heavier would be a lot of drag on your neck) Mine was 2-3/4 yards x 54″ which made for something with a slight train on me. 2 3/4 yds is probably as much width as you want to cram into one of these as my gathers were about as tight as they could be. The length (width of the fabric in this case) doesn't really matter, whatever the width of your fabric is should look nice (unless you really want a train, in which case hunt down 60″ fabric).
a scrap of fabric (maybe 15″x4″) for the outside of the collar, the same for the collar lining, and the same for some kind of interlining (I used a scrap of linen canvas, it could also be iron-on interfacing)
Something for the closure. This can be ribbon to tie it closed, some kind of frog or clasp closure. What I was close with a chain around the front.
Optional: any kind of decoration like applique, beads, lace, trim for the collar.
Step 1: Draft a mandarin collar.
Using your neck measurements, hit up youtube for instructions on how to do this. I used the instructions from one of my pattern-making books. The average person can probably make it 2″ tall. I have almost no neck (which makes late Victorian a pain y'all) so mine is only 1″ tall.
Of course, despite that it somehow didn't fit well, but I used my amazing new Beatrice dress form to tweak the paper pattern on the form until it fit. I also added a point in the back because it looked cool, and had the collar be open in front because I look awful in collars that go around the whole neck (the short neck thing makes it insta-multiple-chin territory).
Step 2ish: Atttach the interlining/interfacing to the lining
Note, because of that point on the neck I decided to handsew the whole thing so my instructions will bias towards that. (If you don't have a point, it would be way easier to sandwich the cape in the collar right-sides-together and machine sew it)
My lining is a scrap of Joann polyester satin, leftover from my Elsa costume. I basted the canvas with large stitches to the lining. I even did this with a little bit of roll pinning, as I knew this would eventually curve around my neck (aka the laziest most minimal form of pad stitching, for those who know real tailoring).
Wrap the seam allowance around the lining and baste it down. (Or if you are using interfacing, just iron it on). If you are doing a regular collar with no point, leave the seam allowance free. I knew my lining would never be seen, so I just left these basting stitches in and never bothered taking them out.
Then some cursing because it turns out when you buy a curtain, it has GIANT HONKING GROMMETS for a curtain rod.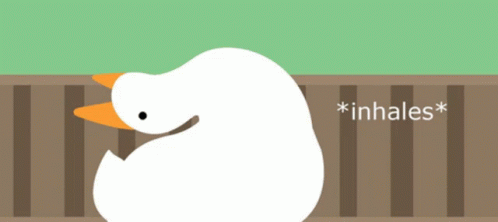 I initially considered cutting off each sides with the grommet, so I would still have a rectangle shape, but I Really Really did not want to hem chiffon. I also thought about slicing off a bit to patch whatever holes were left if I just cut out the grommets.
Then I had a duh moment and realized I could just cut off the grommets with an angled piece, and make that raw edge be the part that was sandwiched in the collar. No hemming of chiffon, and losing a couple inches of length in the front might not be a bad thing, since I'd be less likely to trip over it.
Step 3ish: Figure out how much fabric is going in the collar, and gather it up
I messed around with pinning the fabric to the collar until I had a good distribution between the back and the front, with a nice drape over the bare shoulders/arms. (I did not write down the measurements here, bug me if you need me to go measure and come back).
Once you are satisfied with the amounts, run two lines of gathering stitches using your longest machine stitch on each of the 3 sections. I did not intend for these gathering stitches to be seen or to remove them, so I put both rows inside the seam allowance. The tension will probably be janky going through a thin material like this, but that's ok when it is meant to be gathered anyways.
Step 4ish: Put the outer collar fabric on.
If you have a straight collar, this is where you would just want to sew your lining to your outer fabric right sides together along the bottom, sandwiching the cape fabric in the middle. If you are me, cut the outer fabric, turn the seam allowance under, and handstitch it to the lining. I was ok with my stitches showing, so I used an 18 century stitch which is like half running stitch/half whip stitch. It has no known english name, and the french name is le point a rabattre sous la main which honestly makes it sound way more complicated than it actually is. Just watch the video to see how it is done.
Note, this is also the point where you need to think about the closure. If you are using ribbon, make sure the ribbon gets sandwiched in at the fronts. If your collar goes all the way around your neck and will close with some kind of frog, then you can wait until the next step to attach it. I sewed a metal ring onto each front (which got sandwiched between lining and outer fabric), with plans to attach a chain on one side and use a clasp to hold onto the other side.
I apparently have no actual photos of these steps, but you can faintly see the handstitching in the photos below. I went through all my fabrics to find something that matched, and ended up cutting a strip of apricot silk dupioni out of the lining of a fantasy gown I made in 2011 (and will never wear again, as it was my first more-advanced gown, and frankly my skills have gone beyond it. Still a bit of a pang to start cutting it up).
Step 5 ish: decoration
The fun part! I ended up cutting out motifs of a 3D lace sample I got from Lacetime on Etsy. This was actually already in my stash, as I had bought this in anticipation of decorating some kind of fantasy corset with it. System win for random stash acquisitions! (And there is still enough of it for that future corset one day).
You can faintly see the netting behind the lace in this picture. I was testing out the final placement with the motifs pinned on.
Then I very very meticulously cut the netting off around all the motifs, and handstitched around all of them, as invisibly as I could. I did leave some bits dangling (like in the center back) without attaching them, for a little bit of movement.
Step 6: Show off in your fabulous new cape
Or more likely if you are me, forget to take a single photo at the event itself, so you will have to be content with these dress form pictures. I actually just wore this over a linen shift dress from Nordtrom Rack because the dress I originally planned to wear didn't fit over a 4 month pregnancy (oh yeah, that's happening…). Plus it was in the 90s (farhenheight) that day, so a linen dress ended up being perfect.
And to sum it up, total materials cost:
Cape fabric: $6.00 (you see why I love fabmo so much)
Collar fabric: I'm counting the lining/interlining/dupioni as free, as they were such small scraps from my remnant bin
Bottle of Goo-gone to remove nasty sticky residue from where the curtain information sticker had been stuck: $7.48 from Amazon
Metal rings, chain, and pendant (alas my jewelry making supplies are not super substantial): ~$10 from Michaels
So a total of ~$23, and frankly I'm annoyed that the Goo Gone cost more than the fabric itself (but it was absolutely necessary, and I'll have it for the future).
Not bad for a quick prototype! I really want one of these in every color now. The gray silk chiffon ombre gothy version will have to happen one day!