After throwing my bodice mockup into the naughty corner (and also totally switching gears back to finish 1880s Captain America), I still needed a project that was a breather in between fitting.
Enter shoes! Honestly, I would have been happy to pay someone for custom shoes, but it doesn't look like anyone is making the interesting shape of the 1790s.
You see a lot of louis-shaped very short kitten heels (as the heels of the mid 1700s start to become the flats of the regency) and pointed toes. I also found a few examples that were clearly made of silk with a printed/stamped pattern:
The pattern on the blue shoes was my favorite, and looked pretty easily to replicate. The second image inspired the black binding, and the (not yet made) silk pompom decorations.
Then, searching the internet for satin flats, in a pastel color, with pointy toes. Turns out that exists (but not as cheap as I was hoping to get all 3) I ended up looking at bridal flats that could be dyed, and found Dyeable Shoes. I got their Ballet Flats, and paid the $12 to have them dye them lilac (which is totally worth not having to dye them myself). Consulting friends on the internet, the consensus was to use Jacquard Textile paint in order to paint them without any running.
First I blocked off right below the binding with some tape, and painted the binding black
I carefully blocked off 1/2″ sections with 1/2″ blue painters tape (and tried to match up the tape on the two shoes without being totally obsessive).
I didn't trust myself to freehand semicircles in paint, so I drew them in pencil then painted over
Then all the circles got their amoeba/gear arms
Last, lots of dots to fill in the space!
The best part – peeling tape! So satisfying!
And shoes were done!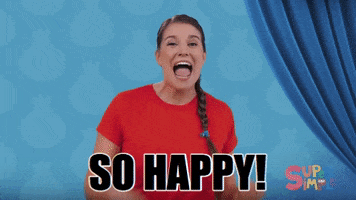 Seriously, I am so pleased with how these turned out. They've just been chilling on my sewing table so I can look at them whenever I want. They will eventually get that black silk pompom decoration, but I'll need to buy silk buttonhole twist and shoe clips for that.
Of course, now I just need the entire rest of the outfit to go with them…