Welp, you are now going to have to wait a year to find out how this costume ends, because obviously Jordan Con, scheduled for April, has been cancelled.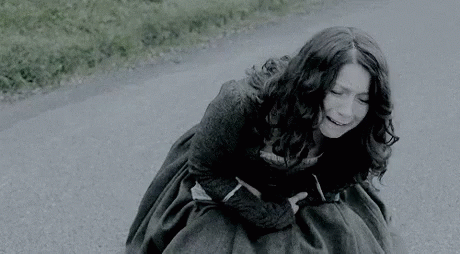 I am mostly done with the bodice, but can't be arsed to finish it right now. Motivation is gooooone.
In the meantime, I did finish the skirt back in February. Last time we talked about the underskirt, now let's talk about the drapery.
Here's the dress I'm basing mine on again:
Once again I didn't use any Truly Victorian patterns. Partly out of cheapness (didn't want to spend another $30 on patterns), and partly because I wanted to be a Special Snowflake and not use the same patterns everyone else is using. There is such a huge variety in bustle drapery, and I wanted mine to look different.
First I tried draping myself. I was weirdly scared to start this, but I finally just dove in since it's not like an irreversible thing.
Ick. I realize one failed attempt isn't much, but I had a deadline so I went back to my original plan, which was scaling something up with apportioning scales from Frances Grimble's Bustle Fashions 1885-1887. Luckily the scale where 1″ was actually 1″ was for a 29″ waistline, which huzzah, is my corseted waist! Which meant I didn't need to actually print out the rulers, I could use the numbers as they were printed. (For width at least. For height I did math to shorten it proportionally to my desired skirt length).
I found some drapery in the book which looked similar enough to what I was going for – long and pleated on one side, shorter on the other, and interesting smooshery on the back.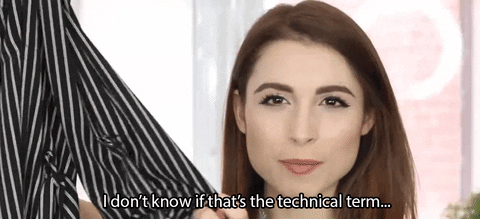 Here was my test of the front:
And of the back:
When you are working from this kind of pattern, keep in mind that this is still is less of an exact pattern and more of a guideline.
Here was the back pattern piece, which indicated 7 pleats on one side of the back
I've got no bloody idea how how 11 markings were supposed to indicate 7 pleats. I ended up with 5 pleats, and a ton of extra fabric which I shoved into 3 burnouse pleats. In the front drape, I removed about 3 inches of width total and moved the darts to sit in a more pleasing location. And that was just in the muslin – things ended up sitting differently when I moved to actual fabric since my dress form waist is 1-2″ too big, so I had to mess around with the pleating. Be prepared to be flexible and get creative with your bustle drapery. Luckily no matter how you drape and pleat it it will still probably look right
The best part of this book was just seeing all the pattern shapes. It turns out that bustle drapery is really all just rectangles with a corner cut off, then pleat it up in some way. I'd be much more able to drape my own now after seeing how these shapes work.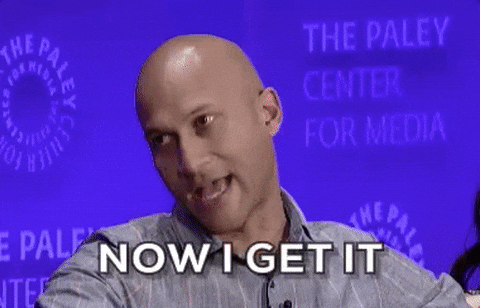 Cutting it out – this drapery eats up fabric like mad.
To add some interest to the drapery, I had planned to border it with two rows of silk satin ribbon. Buuut I had only bought 10 yards of ribbon, and it turns out to do two rows I would have needed more like 12 yards. I didn't feel like buying more ribbon, so I only did one line of ribbon (and in laying it out I decided I liked that look better).
Silk satin ribbon wiggles and shows every pin mark. This was also bordering the edge so it needed to be super precise. It turns out a piece of scotch tape was the exact distance away from the hem I wanted, so I used one piece on the edge of my fabric to butt-up again the ribbon, and machine sewed it verrrry slowly and carefully right on the edge. Pick up the tape, move it down a few inches, and repeat.
Now let's talk pleats and structure – while your pleats and drapery may look lovely on the dress form, it turns out humans have this habit of moving. Ironing is not enough to keep pleats in place. So all of my pleats are tacked on the underside of the pleat to a bit of twill tape in order to keep them in place. This was done on actual Victorian skirts as well.
Most Truly Victorian patterns have the drapery on a separate waistband from the underskirt, but my intuition was that was incorrect.
You want the minimum bulk possible at the waist, and two waistbands definitely adds bulk
The skirt drapery and underskirt is often very coordinated, so what good would two separate skirts be?
A quick check in some Victorian costuming Facebook groups with experts who have handled real gowns confirmed that both ways were possible, but overskirt and underskirt on a single waistband was more common. Yay!
Victorian waistbands were also generally not enclosed like a modern waistband. Again, folding in both edges of the waistband would lead to a lot of fabric right at the waist. Instead, the top edge was folded down, and whipped to a waistband which might be matching fabric, or might just be a twill tape. I went with twill myself. The underskirt was whipped to the edge, then I whipped the drapery on right above it.
An intermediate try-on to make sure things were looking good –
And they were! Except the back of the gown dragged on the floor even with heels, and this is meant to be a daywear walking sort of gown, hovering just above the floor. I ended up taking out the cartridge pleats (ugh) redoing them (double ugh) and whipping them to the waistband again (triple ugh, especially when it was still too long after that. More on that later…)
Then I just needed the rectangles on one side. I tested them out with some paper to figure out the size and spacing.
And after all that, remember how I mentioned the skirt was too long? I made a little cushion pad which I tacked to the inside of the skirt and it was STILL too long. And at that point I had an event where I needed the skirt, so I went with Ye Olde Safety Pins to take out two inches. Come at me bro.
But as this post has gotten rather long already, I'll show the pictures of the first skirt outing in the next post!