Strap in, this is going to be a long one!
So evening bodice. The base for these are basically all the same from 1830-1860 (princess seams or darts in front, princess seams in back. Hooks & eyes or eyelets in the back closure). Differences over the years look like whether there are points in front or back, what the bertha situation is, what the decorations and sleeves look like, etc.
I took my 1830s bodice pattern and brought it a bit forward in time to 1840s by adding a point in front. (Funnily enough, this started out life as the 1850s Truly Victorian evening bodice pattern. I first made it as an actually-1850s-bodice, sent it back in time to 1830s improving the fit along the way, then took that better-fitting one to use here. It's easier to fix style lines than fit which is why I went with the most recent one).
Since my 1830s bodice was straight at the waist, and my 1850s bodice had a point in the front and back, this one went right in the middle of that transition with a straight back but and pointed front.
You would think that since this is the third time I'm using this pattern it would fit right out the gate right?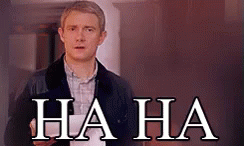 The back was fine, but in lengthening the front I ended up making 3 mocks to get the darts to be shaped and positioned properly
Here's the first version. It fit, but the darts are so totally wrong (although hard to see here). It's fun to progress as a seamstress, because a few years ago I would have called this good!

Closeup of the mockup, but drawing in pen where I want them to be (that rightmost black line is a thread not pen):

The idea was to move them way closer to the center, such as in this line drawing of an 1840s dress from 19th Century Costume in Detail:

Apparently I didn't take any pictures of the second attempt. The darts were better, but the angle wasn't quite right. I really wanted this to look good, so I actually made a third version to make sure the darts were exactly where I wanted them.
I left a ton of seam allowance at the sides, because I've previously had issues where the waist was too small after taking into account petticoats and skirt. I both added a bit to the side seam and left myself an inch of seam allowance, and still ended up with a seam allowance of only 3/8″ to make sure the skirt fit over everything!
So then decoration. A plain bodice is a) not historically accurate and b) boring. The decor on a bodice is colloquially called a bertha, although I'm not sure when that term came into being. Let's do a quick trek through the evolution of those –
In the early 1830s they start out as just being cut in one with the bodice, perhaps in pleats or gentle ruching. I'm calling this a proto-bertha, as it clearly evolved into what costumers think of as a bertha.
Another example, this one clearly shows the bodice fabric is just pleated down to form the decoration.
Then in the late 1830s and 1840s they realize it's a pain to pleat down that extra fabric and make it even (ok that's just me editorializing) and it's easier to cut a separate piece and attach it at the shoulders. So you have a time frame where the pleaty-bits are separate decoration in the front of the bodice but the back is left plain as before.
This gown shows very clearly a separate piece for the front, which attaches at the shoulder seams:
Then Victorians went "hold up, MOAR STUFF is better!!" and extended the bertha to be some nice back decoration as well, in which case it is always cut as a separate unit that is just attached on top of the bodice in some way. Here is the back of an utterly frooftastic dress:
As my gown is 1840s, I went with the middle technique of a bertha-esque piece on just the front, attached at the shoulder seams. (I had already done a pleated front for my 1830s dress and a front/back wraparound bertha with my 1850s dress and I like trying new things). I had thought about doing something different than faking a million pleats with bias strips as that is what I did for the 1850s bodice, but I didn't have enough lace to use for this in addition to the skirt and didn't feel like buying more. So a million bias strips it was.
(In retrospect, I wish I had gone with an awesome criss-crossed version like this one: https://itsallfrosting.wordpress.com/2018/04/19/1860s-embroidered-ballgown-part-v-bertha/)
I added a little tab thingy to hide the bertha front seam (Janet Arnold has one of these), since my pleats didn't end up matching perfectly:
Yeah it ended up looking a bit more phallic than I intended. I added this rosette at the top to try and mitigate that.
That was the best I could do. And hopefully my friends have less dirty minds than me and won't see it?
HAHAHAH NOPE OK THEN MOVING ON.
The pieces were all flatlined with a mishmash of stiff cottons in my scrap bin. I have a little bit of actual glazed cotton which would be the proper lining, but I'm saving that for a future dress as I was already taking shortcuts and trying to make this dress on the cheap, not the accurate.
For details, I basically piped all the things! Victorians loooved piping. They were like software engineers who discover machine learning and decide to use it for ALL THE THINGS even where it just makes your life more difficult and isn't really necessary.
So we have a piped center front seam and piped neckline:
A piped side back seam:
A piped shoulder seam and a piped armscye:
And a double piped waistband. That's right, I piped the piping.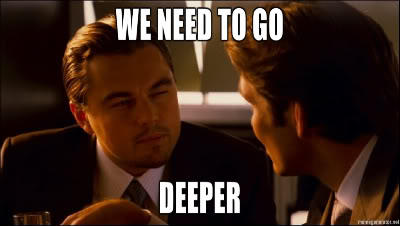 Atelier Nostalgia has a great tutorial post on an easy way to make double piping, so I just followed that: https://ateliernostalgia.wordpress.com/2019/01/21/1830s-dress/
Because I wanted to do this dress without metal (because it would be a really bad idea to fight other Mistborn while wearing metal) I made lacing holes for the closure. Here you can see the difference between the first lacing hole (top) and subsequent ones (beneath). I've done enough handsewn eyelets that I don't tend to bother with a practice one anymore, which is why the first one looks like it does.
No pictures of the entire finished bodice, so that will have to wait until the post with pics of the whole ensemble!