Skirt time! 1840s skirts are just big rectangles so no pattern needed.
I cut three 40″ long panels from my fabric to make a skirt around 135″ around (and making sure to leave enough length for the hem and the waist).
I decided to get all fancy and make a proper placket for the closure instead of having it meet edge to edge (which ended up being a sizable mistake later on. The simple closure would have been better). I can never remember how to do a placket off the top of my head, but Historical Sewing has excellent instructions.
Next up, the hem. A Victorian skirt always has more hem treatment than just folding up the bottom twice. Here I used a facing of stiff cotton (it would be a polished cotton or linen in period, I used some quilting cotton I had laying around) with an interlining of very stiff crinoline for body. This helps hold out the skirt hem.
Normally I would slipstitch that seam by hand so it wouldn't show on the outside, but I knew my trim would cover it.
Oh speaking of the skirt trim –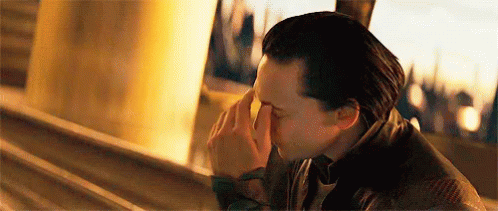 This shouldn't have been this complicated. I wanted to do lace tiers like this inspiration pic. (Black on black, I am so goth y'all)
It turns out finding 8″ wide black lace that doesn't look a) heinously cheap or b) extremely modern without being c) extremely expensive doesn't really exist. If this was my dream dress I might have splurged for the good lace from Elizabeth Emerson but I'm not that into 1840s, and I was trying to keep this dress on the cheap (hence why I used cotton sateen in the first place, and not silk).
I ended up buying white lace and hoping it would dye black. Facebook seemed rather pessimistic about this (apparently black is a hard color to actually achieve) but I had already bought 12 yards of this stuff (as it claimed to be cotton). That 12 yards already cost more than the dress fabric…
I used one bottle of Rit black and one packet of Dylon (this was not a strategy, it was choosing randomly from the dyes at JoAnn). This all simmered in the dye pot for 1.5 hours, then sat in there with the heat off for another 1.5 hours while I had dinner and put the baby to bed and cleaned up.
And hey, it turned out perfect!
In an ideal world I would have liked a lace without flowers, given that flowers didn't exist during the Mistborn timeline on Scadrial, but lol that was never going to happen given how difficult it was to find this lace to begin with.
Because the top edge of the lace wasn't a pretty finished edge, it would need to be covered up by some kind of trim.
I had planned to do a gathered zig-zag trim, which was 100% inspired by this gorgeous dress by Atelier Nostalgia.
Yeah that failed epically. It turns out that pinked edges – which work fantastically as an edge finish on a tightly woven fabric like silk taffeta, are a fraying hot mess on cotton sateen. I also tried pleating it (similar to 18th century trim) but it was also an uggo-fest.
I raged for a while, and tried to find something online I could use. Silk ribbon would be pretty, but I didn't want to use it flat, and if I needed to pleat or gather it, the math was something like 3 tiers X 3.75 yards-per-tier X gathering it in a 2:1 ratio = 22.5 yds + a bit extra for screwups = SO MUCH MORE MONEY THAN THE ENTIRE REST OF THE DRESS UGH.
This pre-pleated vintage trim from etsy would have been perfect, but there wasn't enough yardage.
So I sucked it up hard and knew I was going to throw time instead of money at this problem and make my own trim. I cut a bieber-billion strips of the sateen, and hemmed them all on both sides. I wanted to use my rolled hem foot (you can see how desperate I was to consider using that devilish widget) but I only have one meant for finer fabrics and the cotton sateen didn't fit through it. Then I ran all hemmed strips through the ruffler foot on my machine (and it turns out buying a new ruffler foot for my Bernina did practically cost more than the rest of the dress combined. But hey at least that's an investment for the future? I have a Singer ruffler foot for my old White machine, but it was hella janky when I tried it out and I didn't want to risk it eating up my fabric strips.)
Then I handsewed all those suckers onto the dress. It's theoretically possible to do the ruffling/attaching in one step by machine, but I couldn't get good enough control and I wanted this to be pretty!
And it was pretty! A bug which became a feature is that the double folded hem on the strips added a lot of bulk, that made the gathered strip do this zig-zag/wavy-ish thing seen here, as opposed to lying flat like the test sample. But I like the effect and it helped to hide that the gathering was done by machine.
Last, this dress was gonna have pockets. Duh. I know JordanCon costume contest judging takes 2 hours and I needed a place to stash my badge, phone, hotel key, accessories, and mini flask.
According to this nifty article from the V&A, early 19th century pockets were very similar to their 18th century counterparts, and this image from the Workwoman's Guide backs that up.
I used my 18th century pocket pattern and made two. The openings are bound with dark gray rayon seam binding since I didn't feel like cutting matching bias tape.
These were whipstitched to the inside of the skirt waistband after it had been attached to the bodice (the very last thing I did actually, Friday morning of the convention in my hotel room).
Apparently I don't have any pictures of just the skirt by itself, so I'll get into how it attached to the top (and what a mess that was, thanks to my pesky placket) when I talk about the bodice!