I made a late 1830s dress for Dickens in 2018, and had a number of changes I wanted to make afterwards. So of course, I didn't touch it for a year while I worked on keeping a baby alive instead.
Out of the myriad of changes the dress needed, the most important ones were around upping my accessory game. I especially needed some kind of head covering, so I needed a Big Ass Bonnet!
Not having made a bonnet before, I bought Lynn McMasters romantic bonnet pattern.
A few pictures of the construction process:
I don't recall if the strip of fabric around the edges was in the instructions or not, but this is what we did in a previous millinery class. There is an actual product out there made for buckram binding, but I used a bit of leftover thin drapey silk fabric (from my Bubblegum Titanic dress actually). It's basted on the bottom with long stitches, but it was glued around the top since I couldn't baste through that right-angle edge.
And then no more photos happened of the construction process (which was glueing on flannel for mull, attaching the outer fabric, and cursing a lot because the pleats wouldn't lie nicely) because I had to rush to finish (of course).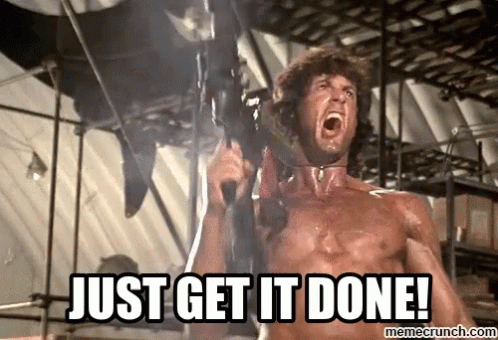 I used a beautiful copper orange cotton/silk blend as the outer fabric. (The brand is Radiance by Robert Kaufman. Unfortunately they have stopped manufacturing this fabric which makes me so sad, as it was my favorite substitute for silk satin.)
Once it was put together, I quickly threw some decorations onto it! I have very few millinery supplies in my stash, so I was pleasantly surprised to find that the few I had all coordinated together.
The ribbon and flowers came from a booth at the Cañada College – Artistry in Fashion fair (separate purchases in separate years actually). The leaves came from the garment district in New York, and the velvet ribbon is leftover from my De Heere dress. (Seriously, I had copper velvet ribbon that perfectly matched the fabric. This would be hard to match intentionally let alone by accident!)
The ribbon has a very definite right and wrong side, so I folded it in half up and sewed up the sides to where it touches the bonnet so you only see the pretty decoration. It ended up being just enough to tie a bow (or drape down my back, which I prefer the look of)
And for some commentary on the pattern – I would call this an intermediate-level pattern. It requires a lot of precision to line things up properly (and I didn't always manage). I have taken an in-person millinery class before which really helped – I think it would be more difficult to do this bonnet with no millinery experience since I didn't find the instructions beginner friendly.
The biggest issue is that different variations of the pattern pieces are given midway through the pattern, and not right up-front. For example, the cover picture shows an uneven bias binding on the brim (wider in the center getting narrower on the sides). The instructions for cutting this uneven binding are not given in the pattern layout, or the pattern pieces themselves (both of which show a regular bias binding piece), or in the beginning of the instructions for that view. They are given at the bias binding step, which is something like step 7.
The instructions do say to read everything carefully before starting, but it's hard to visualize what is happening (or exactly what you want) when you are just at the fabric-cutting stage. I wasted fabric cutting out a piece that I ended up not using, because I followed the pattern layout and cut a plain top brim layer, but I had intended to do the pleated top and had to recut.
I would therefore recommend this pattern cautiously – it may not be best if you are an absolute beginner to millinery, and you really do need to read the pattern extremely carefully before cutting (and maybe only cut each piece as you are about to use it, which is way less efficient but less error-prone).
Luckily it's got enough froof and shine to still be pretty!
For additional accessories –
I bought a lace collar/shawlette/pelerine thingy from ebay. The listing claimed it was extant to the 1840s, although I'm not sure if that really is the case. It definitely is handstitched. The little embroidery bits are actually applique on top of it. I ended up pinning it to each of my shoulders, since otherwise it falls off as I walk.
The black lace gloves are cheapo stretch lace gloves from Amazon (I originally tried to go cheaper from AliBaba, but instead of sending me gloves I received tiny doll shoes. At least it was easy to get a refund?)
So thus armed (and, head-ed?) with my new accessories I went to Dickens Fair with the rest of the Gigot Girl Gang!
I was able to get in another wearing in January at the GBACG open house.
This is a super fun outfit because of how absurd it is, and I'll be wearing it again in a month for the GBACG 1830s picnic. Now I really want to make early 1830s dresses with EVEN BIGGER sleeves and redonculous hair!