Costume 2, which I am the most behind on posting. Yes, this is my costume from Halloween which I never actually took pictures of. So to make up for it, super heavy picture post ahead!
The lone construction picture –
So I was sewing this in an 18th-century manner, totally inspired by Katherine's wonderful Game of Thrones dresses (check the construction links at the bottom).
You can kindof see what is happening in this photo.
The back lining and the back outer fabric are treated as one, and basted together (that's one of the yellow seams on the left).
The lining fabric of the side back is sewn wrong sides together to the back piece. I did this by machine since it wasn't going to show, 18th century this would have been by hand.
Then the side back of the outer fabric has the seam allowance pressed underneath, is placed on top of the lining, and is sewn with a top stitch from the right side of the fabric. I did do this by hand since it was going to show, and that is why I was sewing up until an hour into Halloween.
This results in a lined dress with all the seams finished! This is probably my most comfortable costume to wear, because it's a big wrap dress where the lining is an old cotton sheet. Also it has a pocket for keeping my phone and my con badge, score!
An absolutely required, key part of Melisandre's costume, is her necklace. It's basically the thing that makes the costume obviously Melisandre instead of random witchy-vampire-medieval lady. I had commissioned one from an acquaintance, and it broke on first wearing on Halloween. The fixed one arrived in the mail a week before Jordan Con, and unfortunately it just Did Not Work.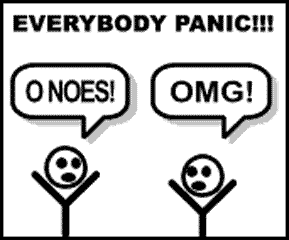 The size of the pieces were probably accurate to the show, but (unlike the actress) I pretty much have no neck. Things with high collars, or 3″ tall necklace pieces with point straight up do not work for me, and make it look like I have multiple chins (or are super stabby). A
Luckily, one of my coworkers occasionally dresses up as a Jedi, and when I told him I had a cosplay emergency, he 3D printed me the necklace pieces, totally saving me!
He spraypainted them gold, then I painted the gem with red nailpolish, and glue gunned bits of chain between the pieces. (At some point I'd like to get this re-printed with holes in the corners of the pieces so I could put the chain through them instead of glueing to the back to be more comfortable, but this totally worked in the short time I had).
To make up for having no photos before, I commissioned an actual photoshoot with my friend Kathy of A Life Condensed Photography. Woohoo for officially the best photos of any costume I have!
Below are some of my favorites, the full set is here.
Yeah look, I know Winter Is Coming and all and Melisandre is supposed to be up in the ice and snow, but this is what you get in Atlanta in April.
A super silly skippy parking lot photo, but it gives you an idea of the wrap dress and the layers.
And one photo in the ice and snow!
And for some more details about the dress:
Material: The most stunning burgundy silk taffeta jacquard from Renaissance Fabrics, my favorite cotton/silk blend for the sleeve lining (I want to line everything in this stuff), plus an old cotton bedsheet for the rest of the lining.
Pattern: The crossover top was drafted from a sloper. The skirts and sleeves were Frankenpatterned on from Simplicity 4940
Notions: I wore this with the Melisandre by Dolluxe wig, burgundy socks from Sock Dreams, the oxblood Stratford shoes from American Duchess, and a custom 3D printed necklace.
Total cost: The sheer size of the sleeves required me to buy an extra 4 yards of silk in addition to the 3 yards already in my stash, so this squarely falls under Not Cheap. 7 yards of figured silk taffeta at $28/yard, 2.5 yards cotton/silk at $12/yard, and $65 for the wig for a total of $291.