Wait, what?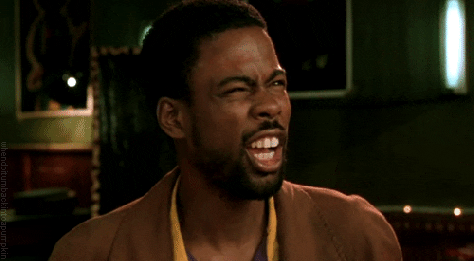 Why am I posting about an Edwardian chemise when I'm supposed to be working on my 18th century dress, which I am definitely already behind on?
So on Thursday I leave for JordanCon, the very best convention in the world. At some point during the con, I usually end up in whatever cobbled together victorian wench-wear because it's fun. I had tentative plans to make an elaborately flossed and decorated corset, but lol that didn't happen. And I couldn't possibly wear the same corset I wore last year!
The only corset I've made since is my Edwardian long line corset. (Which I still haven't taken photos of for this blog after nearly a year. Sorry!) But when I tried on this longline peach taffeta corset with garters over some fake leather leggings, it looked terrible. Garters look silly when they are just flapping around. And all of my skirts were too long and would have been super bunchy between the garters and my stockings.
So, I decided I needed something short to wear under it. And hey, of course if it doubles as a historical garment it's a bonus for me. I went trawling through my pinterest board of 1910s underwear to see what was out there. Mostly piles of lace and tucks and frills!
At some point in this, I found this post by Romancing the Sewn about a gorgeous set of Edwardian undergarments she made, including something called a Chemise de Bal which looked quite straightforward to put together.
Now, Google Translate tells me that means a "prom shirt", but I think we can safely assume it is a chemise for a ball, to be worn with a ballgown (as opposed to an every day sort of chemise). The ribbon straps would be easy to untie and tuck in the corset, so they wouldn't show under a sheer or off-the-shoulder gown.
Since the chemise looked relatively simple to put together, I blatantly ripped it off was heavily inspired by her chemise, and made the same thing!
My chemise is quite short at 25″ long. My goal was to have something that ended above the knee to show off my corset garters. While many extant fashion pictures show long chemises under a corset (with dangling garters attached to nothing. How can that be comfortable to have them bounce around off your legs?), there are also pictures of short chemises that fit easily under the garters. It's not clear to me when you would wear one style vs the other, but that was about as much research as I had time for with this project. Also, I only had a little bit of this fabric left in the stash and I didn't want to buy anything.
The absolutely stunning lace was from my stash – a few years ago my mother in law gave me a box of vintage laces that she had been collecting over the years. No way can you find this stuff at the local Joann. It had yellowed a bit (and is still more ivory than the chemise), but I got it a bit lighter after soaking it in oxyclean.
For the insertion lace, I used this tutorial from Wearing History. However, that didn't go into how to finish an end of insertion lace (it assumed your lace went from hem to hem) so I made something up and took pictures along the way.
First, sew all your insertion lace as instructed in the tutorial, stopping about 1/4″ before the lace ends. When you cut into the backing fabric, stop a bit before your stitching, and cut to each end of the stitching in a "V" shape:
Pull your free lace end through to the back. You can see the little triangle of fabric behind the lace:
From the front, whipstitch around the edge from corner to corner, making sure to catch the lace and the fabric below. There might be a way to do this by machine, but I felt like this would be more secure.
Last, just cut off the extra lace and fabric triangle on the back! Here you can see these rows both have whipstitching, but the bottom one hasn't been trimmed:
Tada, beautiful insertion lace! I'm really quite pleased with how this turned out for my first attempt at insertion lace.
For the pintucks, I drew a line where the fold would be with my favorite Pilot Frixion pens (discover courtesy of The Dreamstress). The ink disappears when you iron the fabric. I used one of my fancy Bernina feet which is meant for quilting, where the inside of the foot is a 1/8″ seam. I folded the fabric on the ink line and sewed with that foot – making it trivially easy to make 1/8″ pintucks.
Aaand after all that work, I put this on with my corset, and went "no way in hell can I wear this as outerwear". The beautifully sheer combed cotton lawn is in fact beautifully sheer. And the rows of insertion lace…well, you can guess what they covered and didn't cover.
Luckily at that point I remembered I actually own a short white lacey dress that would be great under my corset, and at least this chemise could be my entry for the Historical Sew Monthly April! Holy cow, I've done all 4 months so far!
The Challenge: Circles, Squares, and Rectangles. This chemise is literally two 21″x25″ rectangles. And technically the insertion lace and ribbon are also rectangular shaped!
Material: About a yard of my favorite combed cotton lawn from Dharma Trading. I use this for pretty much every undergarment from 1850 on.
Pattern: No pattern. I just ripped a rectangle in some fabric.
Year: Based on a Mode Illustree picture from 1902, but you could probably wear this through the 1920s.
Notions: Half a yard of insertion lace, 1 yard of edging lace
How historically accurate is it? I believe the materials and overall look are quite historical. The length is a little iffy, I think a chemise would probably be longer than this, but if I wear drawers and/or a petticoat it makes no difference.
Hours to complete: 4 hours or so? Nearly all of that is for the insertion lace, everything else was done by machine very quickly.
First worn: Hasn't been worn yet, and I actually have no event coming up where I will need this…
Total cost: This was completely a stash project, so free. The lawn is normally $7.64 per yard, and the lace would probably be several dollars per yard, so maybe $10-$15 if everything was new.